THE DEBRECEN PLANT OF SENSIRION WILL BE COMPLETED SOON, AND TEST PRODUCTION MAY ALREADY START IN MAY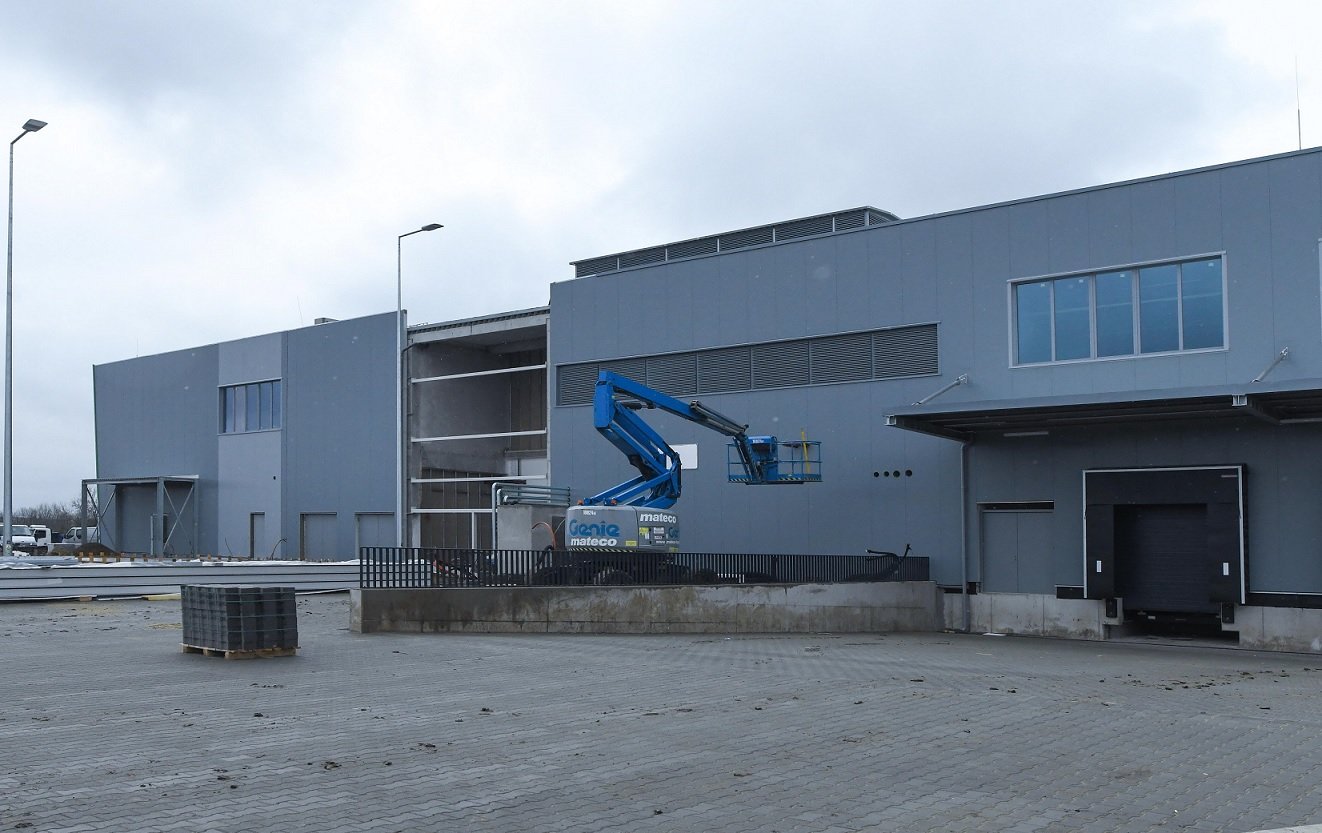 László Ábrahám, Managing Director of Sensirion Hungary Kft. said that the recruitment process is under way, but since the production base can be expanded, the hiring of additional employees is planned for the coming years.
Despite the bad weather, work in the industrial park on Határ Street does not stop. The paved road in front of Sensirion's plant is already finished, and work continues on the construction of the parking lot as well. The workers are busy not only outside, but also inside the building, and it is planned that production activities at the plant may already start in late May or early June. The products manufactured here will be used mainly for flow measurements, for example, in the automotive industry or in healthcare.
"For the most part, we will manufacture for exports. The logistics route of this will be that we sell the products to our parent company, which will in turn sell them to the customers on its own account. However, we will deliver the products directly to the customers – mainly in Germany", said László Ábrahám, managing director of Sensirion Hungary Kft.
Approximately 50 people will start work in the 5,000-sq.m factory this year, but if everything goes as planned, the number of employees will reach two hundred in a few years, as the plant expands. The Swiss company will open its European factory in Debrecen because they found the best conditions for such an investment here.
The plant, built as the joint development of SZINORG and Xanga Group is an important industrial development.
"Some of the international companies setting up an operation in Hungary do not develop the factory themselves, but rather rent it. Such 'built to suit' arrangement refers to the fact that we developed the factory according to the needs of our tenants and rented it for a long term," said István Herdon, CEO of Xanga Investment & Development Group.
Demand for Sensirion's products continued to increase even during the pandemic. This is partly because the Swiss company manufactures, among other things, sensors used in medical ventilators.
The following video provides some insight into the works:
Source: dehir.hu
Edited by Gál Orsolya