RÁKÓCZI CAMP IN SÁTORALJAÚJHELY HAS OPENED ITS GATES WITH A CHEERFUL GROUP OF CHILDREN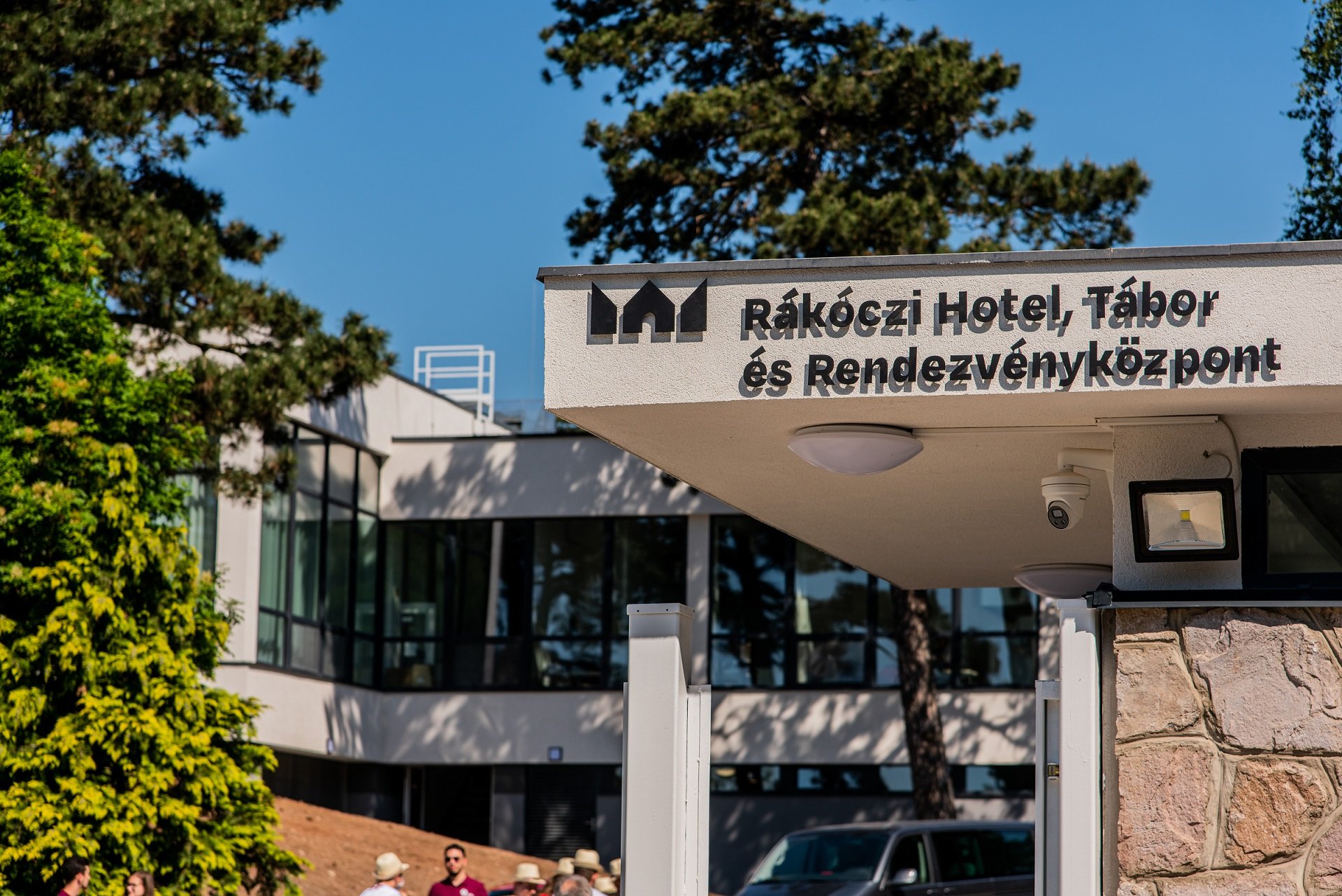 On 4 June, on the Day of National Inclusion, the completely renewed Rákóczi Hotel, Tábor and Event Centre opened its doors in Sátoraljaújhely. The community of the Rákóczi Association will be enriched by a building complex that can be used for facilitating encounters and creating experiences for young Hungarians in the coming decades.
An area of more than 40,000 m², approximately 1000 m³ of concrete and 100 tonnes of reinforcing steel – from a technical point of view, these are some of the key figures of the project, which was completed by Hunép Zrt. and consists of the following elements: a large main building consisting of an events room, a restaurant and a hotel. These were originally all separate buildings, and in the course of the renovation project, they were transformed into a complex with connecting wings. In addition, 8 accommodation pavilions, 2 public spaces, a doctor's office, a playhouse. and a gatehouse were also created.
In his ceremonial speech, Miklós Bakos, CEO of HUNÉP Zrt. said that it is a pleasure for HUNÉP's employees to see the more than 500 children from all over the world arriving to the camp and enjoying the services provided by it. "The biggest challenge was the given configuration of the area, since the construction took place on a hill, and it was mainly pre-existing buildings that needed to be renovated and expanded," Tibor Ráthi, project manager, pointed out.
"Renovating existing foundations is always a big task, as in old buildings we do not know what we will find," said Viktor Deák, project manager, on the site. "Practically, all problems have to be solved on the spot, and this entails a lot of challenges, but perhaps it also adds to the sense of accomplishment," he added.
"It gives us a good feeling to see that the project is now completed, and was ready by the deadline. Meeting the professional requirements is always a great motivation for us. The designer did not have an easy job from this perspective either," Tamás Hegymegi, director of production, emphasised.
In addition to the staff of HUNÉP, Gergely Gulyás, minister of the Prime Minister's office, András Veres, bishop, and Csongor Csáky, the president of the Rákóczi Association were also present at the opening ceremony.
Visit our gallery to see photos taken at the event!